Tour itinerary
Trip steps
If you wish to customize the trip length, or departure date please contact your trip advisor or leave a comment in your request.
---
Tour's activities
Our selection of activities
We invite you to take full advantage of your experiences with Marco Vasco by selecting among our additional guided tours. Don't hesitate to talk to one of our specialists for more information or if you would prefer a Spanish-speaking guide!
Included Activities
Suggested Activities
Tour's hotels
Our selection of hotels
Voici les hébergements que nous vous proposons pour votre circuit. Ils sont communiqués à titre indicatif et pourront être remplacés par des hôtels de catégorie similaire.
Included Hotels
Promenade Hotel - Kota Kinabalu
Promenade Hotel - Kota Kinabalu
Kinabatangan Riverside Lodge - Kinabatangan River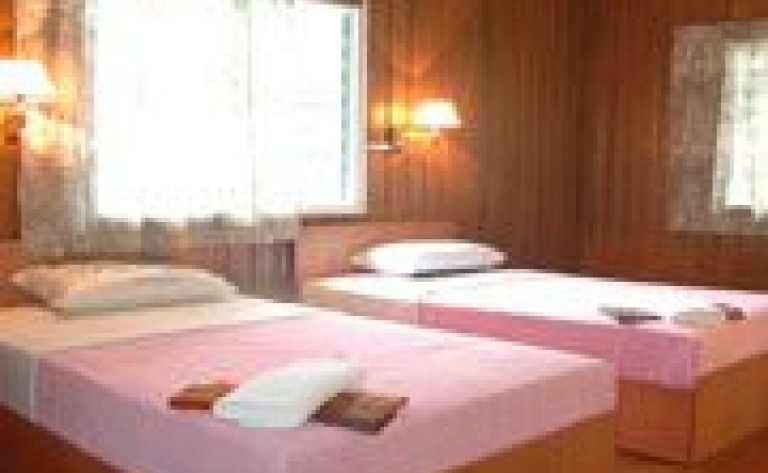 Kinabatangan Riverside Lodge - Kinabatangan River
Kinabalu Lodge - Kinabalu Park
Kinabalu Lodge - Kinabalu Park
Laban Rata Lodge - Mount Kinabalu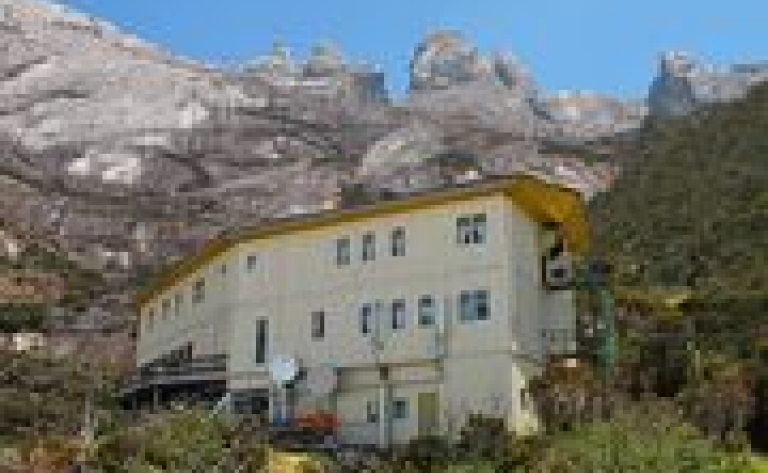 Laban Rata Lodge - Mount Kinabalu
Good to know
Hotels and Meals

If a hotel mentioned in the program is not available, a hotel in a similar category will be booked. All the meals during the trip are included in the programme, unless the detailed itinerary mentions otherwise. In our programmes, the hotels offered are usually comfortable 3 or 4 star hotels. If you would like hotels in a higher or lower category, please don't hesitate to consult one of our specialised advisers. During this itinerary, you will spend several nights in the jungle, in a longhouse, the traditional houses of the inhabitants of Borneo. The accommodation may be basic, but it is very authentic. You won't have private toilets or bathrooms.
Good to Know:In the peak season (Christmas holidays, July and August, from January to March), hotels quickly become fully booked. Don't hesitate to reserve well in advance to avoid any availability issues.




Prices

The prices displayed on our website are based on two people in the off season.
This is the starting price, which can change depending on flight and accommodation availability and when you want to take your trip.
Indeed, in the peak season, airlines and hotels don't hesitate to apply higher rates than in the off season, due to high demand.
Planetveo/MalaysiaVeo carefully calculate their prices in order to guarantee the best price in terms of the quality/price ratio.
Our advice: the earlier you book, the more chance you have of getting interesting deals, especially when it comes to plane tickets – keep that in mind!




Additional Information

Procedures and Visas

You don't need a visa to go to Malaysia or Singapore.

Vaccinations and Health

No vaccinations are required for travellers coming from Europe. However, it is recommended you make sure the following vaccinations are up-to-date: tetanus, polio, diphtheria, hepatitis B. You do not need preventative treatment against malaria.
Health: Never drink tap water, as it is not safe to drink. Also avoid ice cubes, which are made with tap water. Always buy mineral water.

Meeting People

During this trip, you will meet the Iban and other tribes of Borneo and share their lives, in their longhouses. Please be respectful and ask for their permission before taking pictures of them. We encourage you to taste the products they offer you, as this will create a positive atmosphere for your stay. In any case, please try to be as polite as possible towards your hosts, even if your cultures are very different!

Climbing Mount Kinabalu

Mount Kinabalu is the tallest mountain in Southeast Asia and a legendary peak for hikers and amateurs of fauna and flora.
The highest point is the Low Peak, which stands at 4,095 metres (13,435 feet) .
You will climb up the Southern face. Although it is a relatively "easy" climb, you will still need to be in good shape and to have undergone some training before hand, in particular to avoid acute mountain sickness.
Even if you have never climbed before, you can still safely partake in this experience.
Just keep in mind that you should always be careful and never overestimate your strength. Walk slowly, take breaks and catch your breath! But what pride and happiness once you reach the top! A great taster for inexperienced hikers.
The climb usually takes place over two days and one night, even though it is possible to do it in one day. The first part takes 5 to 6 hours. You will hike up a steep path, with a strong difference in levels, made up of uneven steps, in the heart of the forest. The second part takes place on a bed of granite.
Equipment and Materials:
In order to ensure your climb takes place in the safest conditions possible, we recommend you bring the proper equipment. Don't forget that, although it may be 28C° at the bottom, it gets quite cold at the top, especially when you are climbing at night!
You must therefore bring:


For your head: A wool, fleece or Goretex hat or balaclava, a sun hat or cap, category 3 or 4 sunglasses and a scarf.
For your upper body, the three-layer system: Synthetic fibre underwear (not cotton), a technical fibre shirt, preferably with long zip-off sleeves, a loose fleece (avoid micro fleece for this climb as it is not warm enough), a strong breathable waterproof Goretex jacket that can protect you from the snow, the wind and the rain (preferably with an adjustable hood), a rain cape or poncho (compulsory: since Borneo is close to the equator, it is likely to rain!)
For your legs: A pair of summer trousers in breathable technical textile, synthetic tights.
For your hands: Waterproof breathable gloves or mittens.
For your feet: Warm wool, silk or synthetic fibre socks, high-quality, waterproof ankle-high hiking boots with good traction, padded collar and breathable membrane.
For your back: A hiking backpack with an appropriate carrying system.
To sleep: A down or synthetic mummy sleeping bag adapted to your size. Check the comfort temperature, which should be between -5 °C and -10 °C depending on your sensitivity to cold, and a fleece or silk liner.
To help you: Hiking poles (optional), a head lamp, a pocket knife (make sure it goes into your hold luggage when you travel), a survival blanket, binoculars, a compass, a lighter, an altimeter (optional), a drinking flask.

A first-aid kid with essential supplies (non-exhaustive list):


Plasters, aspirin, cotton, gauze and bandages, rolls of surgical tape, iodized alcohol, antiseptic, painkillers (paracetamol), anti-inflammatory medicine for bruises and sprains, anti-diarrhoeal medicine, sunscreen, moisturising anti-UV lip balm, small scissors, water-purifying tablets, mosquito and insect repellent, healing ointment, Biafine-style cream to soothe burns and sunburn, Elastoplast plasters to protect your feet before the hike.

For your comfort:


Small toiletry case: biodegradable soap, shampoo and toothpaste, toothbrush, razor, "no rinse" gel to wash your hands, small microfibre towel , wet wipes to refresh yourself, Ziploc waterproof bags (to protect your important documents such as your passport, your money or electronic devices), plastic bags/bin bags (to protect your things from the rain if necessary, or to hold your dirty clothes), binoculars to enjoy the scenery.

The entire Planetveo/MalaysiaVeo team wishes you a pleasant climb. We would however like to take the opportunity to remind you that this is not a leisurely climb: do not overestimate your strength, walk slowly and take your time. If you feel any worrying symptoms, take it easy and rest, or climb back down if you have to!





Bespoke travel packages

Planetveo/MalaysiaVeo is specialised in bespoke travel packages
Your trip will therefore be private: you will not be mixed in with a group of strangers. You will have your own car and your own guide (unless mentioned otherwise).
The itineraries offered on our website are merely suggestions that can easily be changed or extended.
Don't hesitate to talk to our specialised advisers: they will adapt the trip to suit you and will create a bespoke programme for you!
We also offer different kinds of extensions in the Extension section.
Don't hesitate to browse through the different tabs of the site to get an idea of the different possibilities we can offer you!
Finally, if you want to change the accommodation to a higher or lower category, everything is possible! All you need to do is leave a note on the quotation form.
Tour Price
The price include
International flights with a scheduled operator in economy class

Airport taxes and the solidarity tax on airplane tickets

Accommodation in the standard hotels mentioned in the programme (or hotels in a similar category)

Full board, unless the detailed itinerary mentions otherwise

Entrance to the parks mentioned in the programme

Transfers

An experienced English-speaking mountain guide

Domestic flights with Malaysia Airlines, in economy class

The activities mentioned in the programme
The price doesn't include
Insurance (please ask us)

Drinks

Tips

Personal purchases

Hiking equipment: sleeping bag, shoes, appropriate clothing

Meals and activities not included (please see the detailed itinerary)
From the top of Mount Kinabalu
10 Days | 8 Nights
Kota Kinabalu - Mount Kinabalu - Sandakan - Sepilok - Kinabatangan River - Oxbow Lake - Sukau
From the top of Mount Kinabalu
* price per person "from", double base in standard room